Hair Turban/Bath towels set
Product No.:HCP-05
Size:23x63cm;25X75cm,70x140cm
Mateiral:100% Polyester Or Polyester and Polyamide mixed
Color:Black Red White Green Yellow etc
Packing:Clear Opp Bag
Hair Turban/Bath towels set
--Soft and comfortable,thickness feeling;
--Lint free,daily use.easy cleaning for many times use.
--Quickly dry,super water absorbent,
--Packing according to customers request.
--New Logo is welcome,customized logo as customers wishes;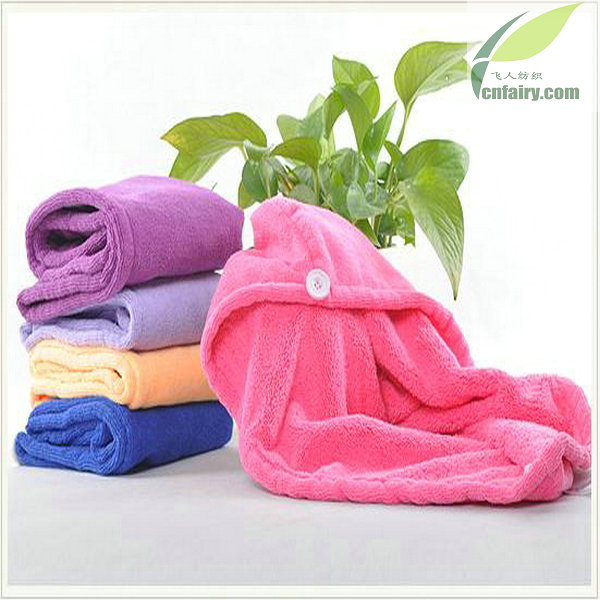 1. Place hair wrap on back of head with the elastic loop on top
2. Twist hair securely with hair wrap and place twist on top of head
3. Only put hair throuth elastic band.
Contact Us
Name: Miss Fairy
Tel: +86-579-85316662
Fax: +86-579-85703221
Mobile: +86-13375795234
E-mail: info@cnfairy.com
E-mail: order@cnfairy.com
Skype: Jimguo1982
QQ: 526069758
WeChat: 13777922263
Whatsapp: 13777900663
Add: No83, Dongqing Road, Heyetang Industral park, Yiwu, Zhejiang, China.322000